Students
Any student who is eligible to enter high school for the first time as a first year 9th grader is eligible to participate in the High School Selection Process for a seat at The LINC.
Students can apply to The LINC for the next school year during the high school application window (mid September through mid November) through the School District of Philadelphia. Students should see their school counselor for more information about the timeline.
POLICIES FOR IN-PERSON OR HYBRID CLASSES
Cell Phone Policy
Cell phones are not permitted in class. Students have the option of either leaving it at home or handing the phone in for the day. Students must hand the phone in when they arrive and they will receive their phone back at the end of the day in the last block period class. All cell phones are kept in a labeled pocket with the student's name and locked in an office during the school day. If a cell phone is not submitted upon arrival and it is lost/stolen/broken during the school day, The LINC will NOT be responsible for the loss.
School Uniform
Uniform shirts can be ordered from the school.  Order forms are available in the Main Office.  Once the order is placed and paid in full, the uniform order will then be delivered to the school within 2-4 days. Pricing for shirts is as follows: 2 light blue polo shirts for $20.00, The LINC Phys Ed T-shirt, navy blue, is $10.00, and The LINC hooded sweatshirt, navy blue, is $25.00. CASH ONLY PLEASE.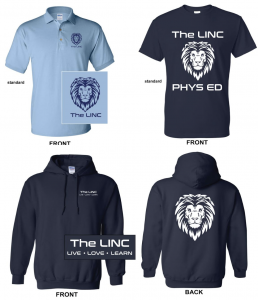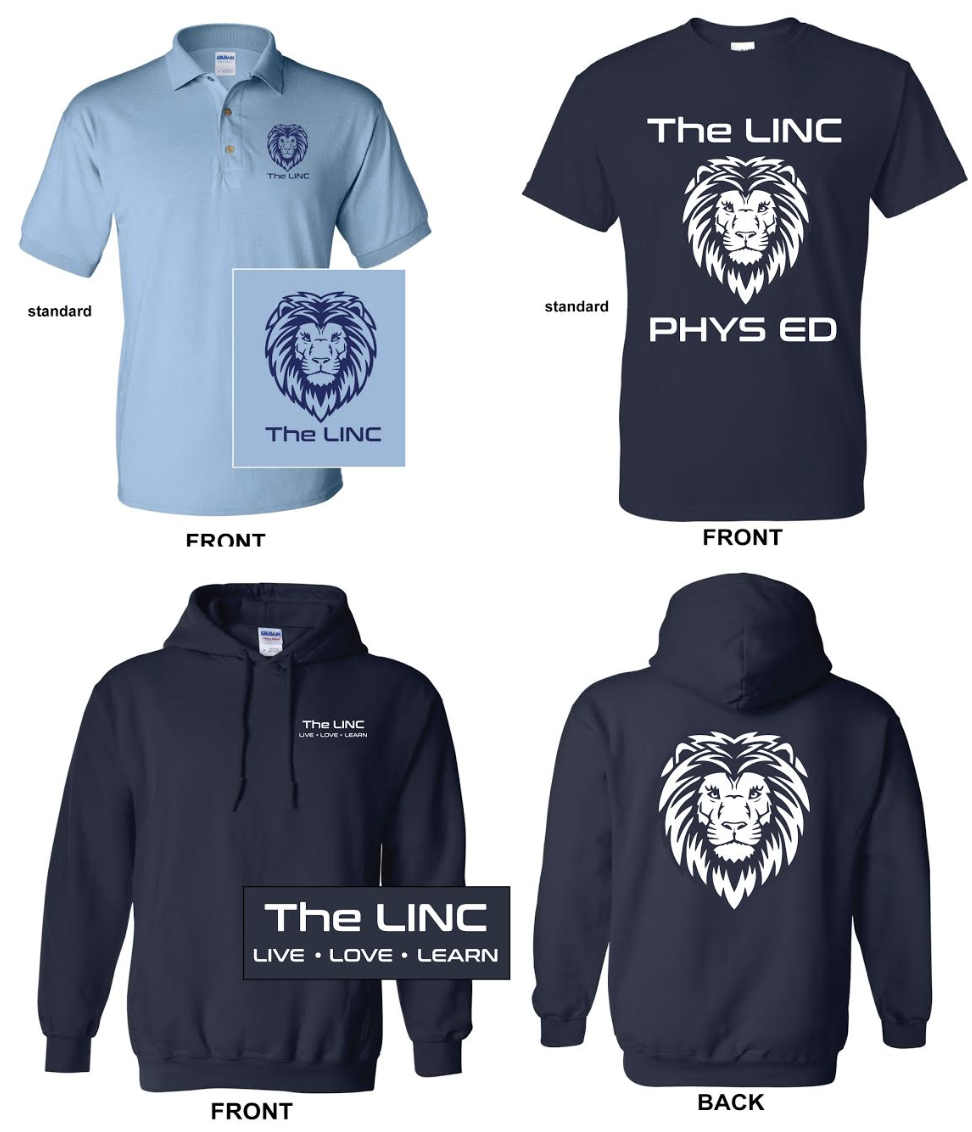 Students must wear the light blue polo shirt. Navy blue or black pants and skirts can be purchased elsewhere. Students must also wear The LINC Phys Ed T-shirt on gym days only with navy blue, black or gray sweatpants. The LINC hooded sweatshirt may be worn over either uniform.
*Please note, students who have them may still wear the light blue, button down, LINC logo shirt from Flynn O'Hara.
School ID Card
All students must have their school ID card every day. The first ID is free, if you need a replacement the fee is $5.00. Please see Ms. Gerena, Dean of Students, for a new ID card.​
Transpass
Students who are eligible to receive a transpass will receive it on Friday or Monday during Seminar. If you are absent on those days, or are not present in Seminar, there is no guarantee that you will receive the Transpass for that week. Please see Mrs. Thomas, Dean of Students, for more information.
Breakfast