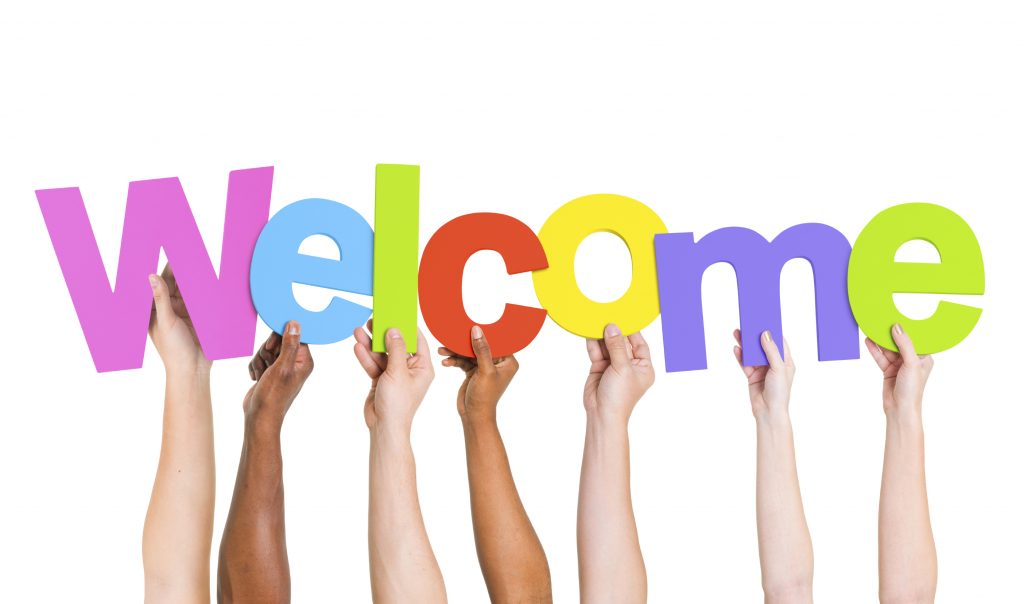 Parents
Title 1 Information for School Year 2020-2021
Federal Right to Know Letter (English)
Federal Right to Know Letter (Spanish)
---
The LINC High School is located at:
122 West Erie Ave, Philadelphia, PA 19140
Make sure you go to the right door!
The LINC shares a building with Roberto Clemente Middle School.
Please go to the entrance on your right after you enter the main gates.
SEPTA Routes: 56 (connects with Broad Street Line)
and 57 (connects with Market-Frankford Line)
If you would like to login to the The School District of Philadelphia's Student/Family Portal, and/or Naviance, the links are in the sidebar on the right of this page.
If you would like to contact any staff member, you may call the main office at (215) 400-3940 or email the staff member directly. Staff are available to make an appointment to meet with parents. Please see the School Directory tab for email addresses.
Important information about the Student Code of Conduct, the LINC uniform, cell phones, and SEPTA Keycards, may be found in the Policies tab.
For more information about enrollment, please contact Mrs. Torres, Assistant Principal, at (215) 400-3940 or rmtorres@philasd.org.
Keycard Information for Student Transportation
Students will no longer use a SEPTA transpass for transportation. SEPTA is providing eligible students with one SEPTA Keycard for the year. Mrs. Thomas, Dean of Students, will assign all Keycards and distribute them on the first day of school.
*Keycard eligibility is based on the student's address and must be a minimum of 1.5 miles away from school. Please be sure to keep your address updated with the main office. The LINC High School does not approve or deny Keycard requests, eligibility is decided by The School District of Philadelphia's Office of Transportation.
Join The LINC's School Advisory Council (SAC)
SACs are peer-elected, collaborative teams composed of family members, the school principal, teachers or other school-based staff, students, and community members. SACs champion the work for improved student achievement, effective teaching in the classroom, parent and community engagement in the educational process, and communication and support between home and school. SAC meetings must be held at least every other month, and SACs must have data-driven, strategic conversations that center on the three primary focus areas for SACs.
Contact Mrs. Thomas, Dean of Students, to join our SAC! Email her at tthomas2@philasd.org
Click HERE for more information about the SAC.
Emergency Funds
The purpose of emergency funds is to offer a full array of supportive services, as needed, to students to ensure full participation in their education. These funds supplement/cover unexpected school expenses during family emergencies.  Any student actively attending a School District of Philadelphia school (grades K-12) is eligible for emergency funds if they are experiencing a crisis or sudden hardship that negatively impacts the family's income. Examples are: a recent loss or death of a family member, fire or other damage to personal property, recent loss of income, sudden illness of a family member, unexpected medical bills, or theft of personal property in school.
If you are in need of emergency assistance to purchase school uniforms or school supplies, please contact one of the School Counselors for more information: Jennifer Mapp, jmapp@philasd.org, or Dominic Stinger, dstinger@philasd.org.
More information can also be found HERE.
Office of Eduction for Children and Youth Experiencing Homelessness (ECYEH)
This School District of Philadelphia office works to reduce and remove educational barriers for youth experiencing homelessness in Philadelphia.  If your living situation is in transition, ECYEH is here to help you. Click HERE for more information. Either School Counselor at The LINC can also help you.
Office of Student Rights and Responsibilities
The Office of Student Rights & Responsibilities of the School District of Philadelphia strives to guide students to achieve the best possible outcomes while holding them accountable for their choices. Click HERE for an array of information about:
Student Discipline
Attendance and Truancy
Foster care and school stability
Student engagement and achievement
Title IX
LGBTQ + support and resources
Bullying and harassment policies and procedures
Complaint Process for AEDY referrals
Student Transition Center
Parent Appeals
Education for Children and Youth Experiencing Homelessness